Curse of the Witching Tree - (2015) - Netflix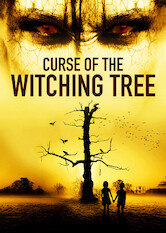 Slik fjerner du blokkering av alle film- og TV-show på Netflix
1h42m -
Skrekk
When a family moves into a remote farmhouse, strange occurrences around the property lead them to confront its terrifying past.
Regissør:

James Crow

Skuespillere:

Sarah Rose Denton

,

Lawrence Weller

,

Lucy Clarvis

,

Jon Campling

,

Caroline Boulton

,

Lydia Breden-Thorpe

,

Shane Green

,

Liam Ponder

,

Dean Maskell

,

Charlie Bond

,

Ben Greaves-Neal

,

Elliott Odom

,

Lorraine Gray

,

Danielle Bux

Netflix vurdering:

4.0/5
Rotten Tomatoes vurdering:
NA
Land hvor den er tilgjengelig:

Ikke tilgjengelig der du bor? Lær hvordan du kan låse opp Netflix og se denne tittelen.

Tilgjengelig siden:
2022-05-14
Trailer:
Lignende titler:

Synopsis:
An innocent woman accused of murdering her son and hanged as a witch curses a tree and the children who play around it. The effects of this act of revenge echo through the years and centuries and restless spirits haunt the house where the bodies of the cursed children have been buried. A family move into their new home and begin to uncover the terrible truth behind The Witching Tree and the murdered children upon which they unknowingly sleep...
Andre titler som vises akkurat nå